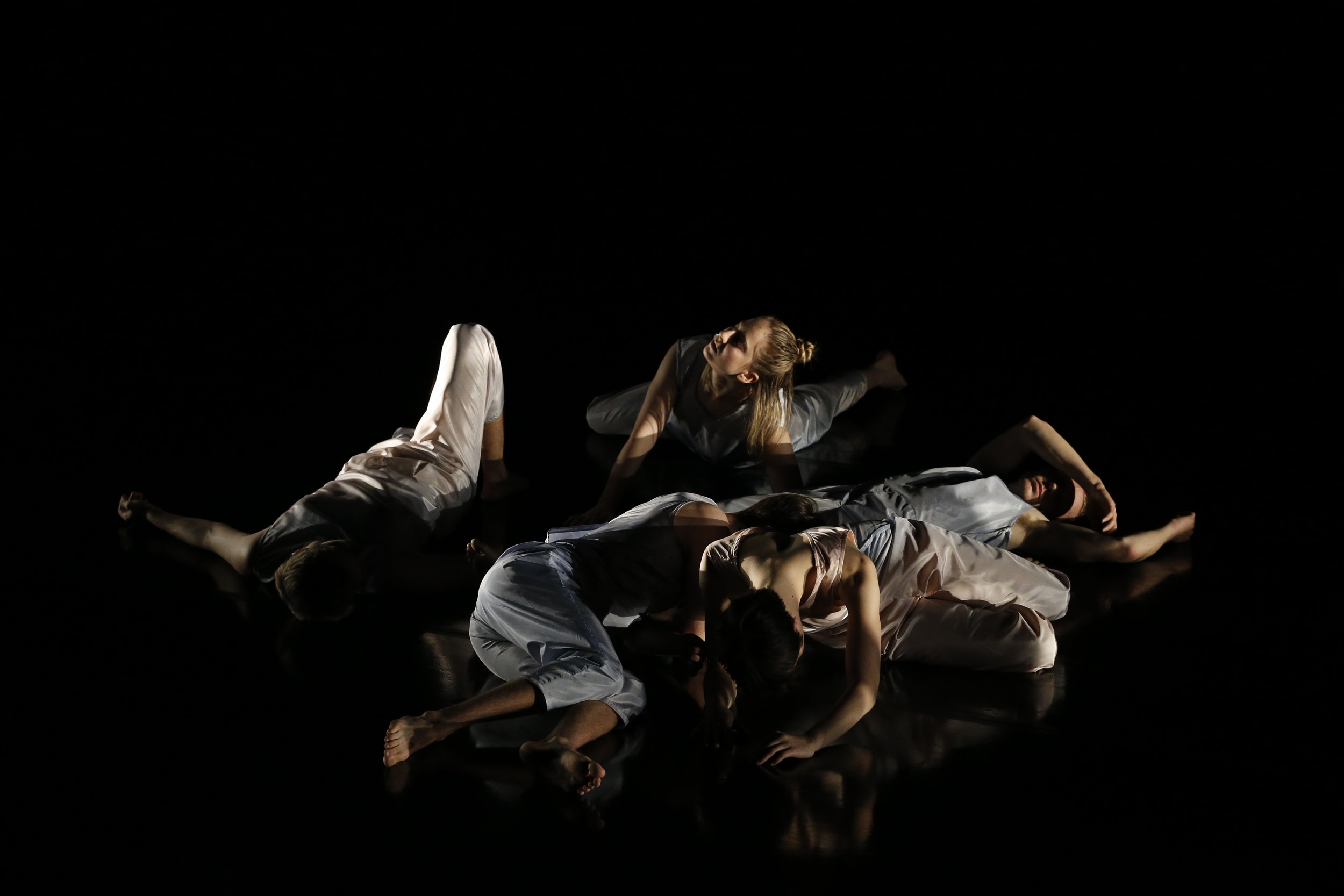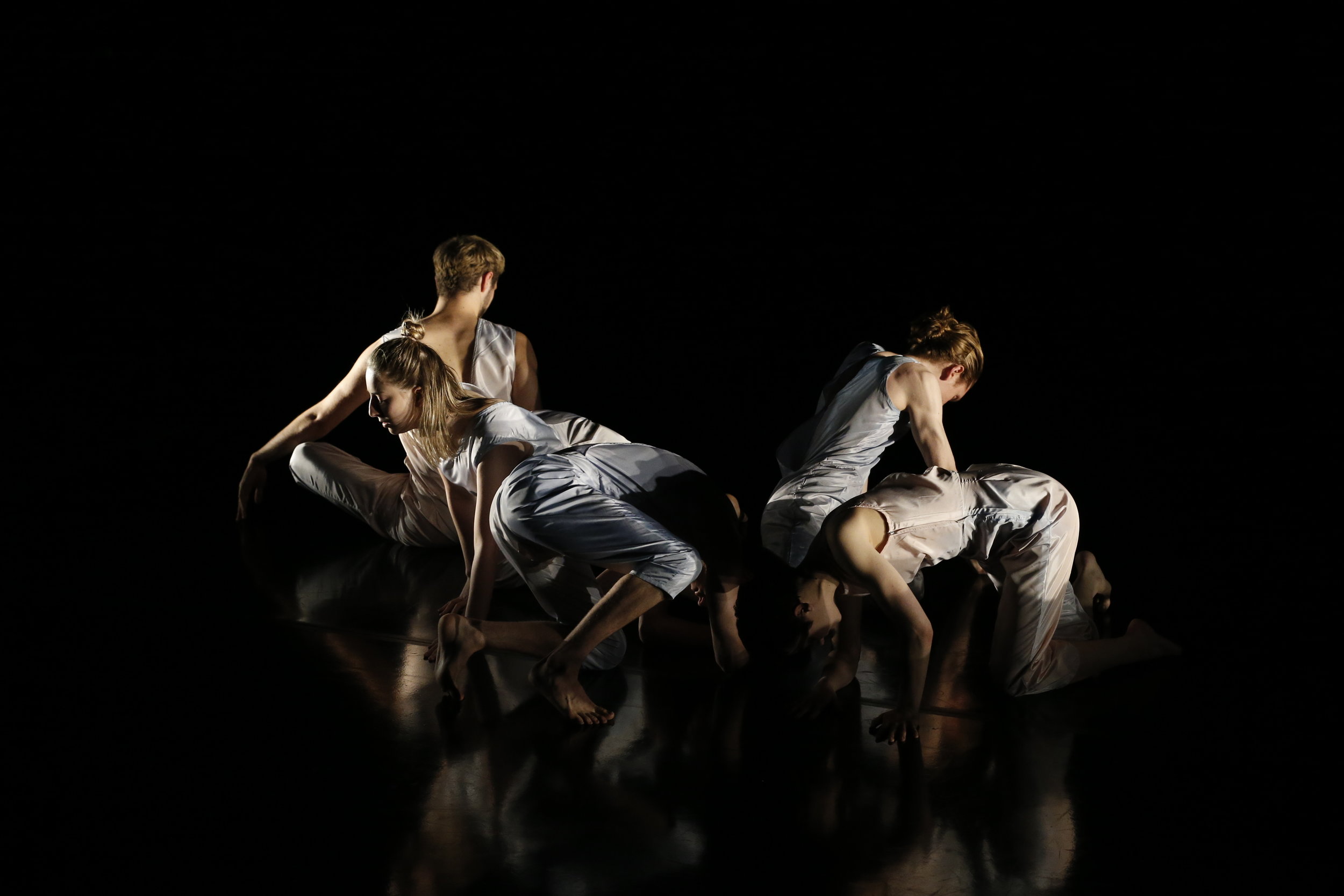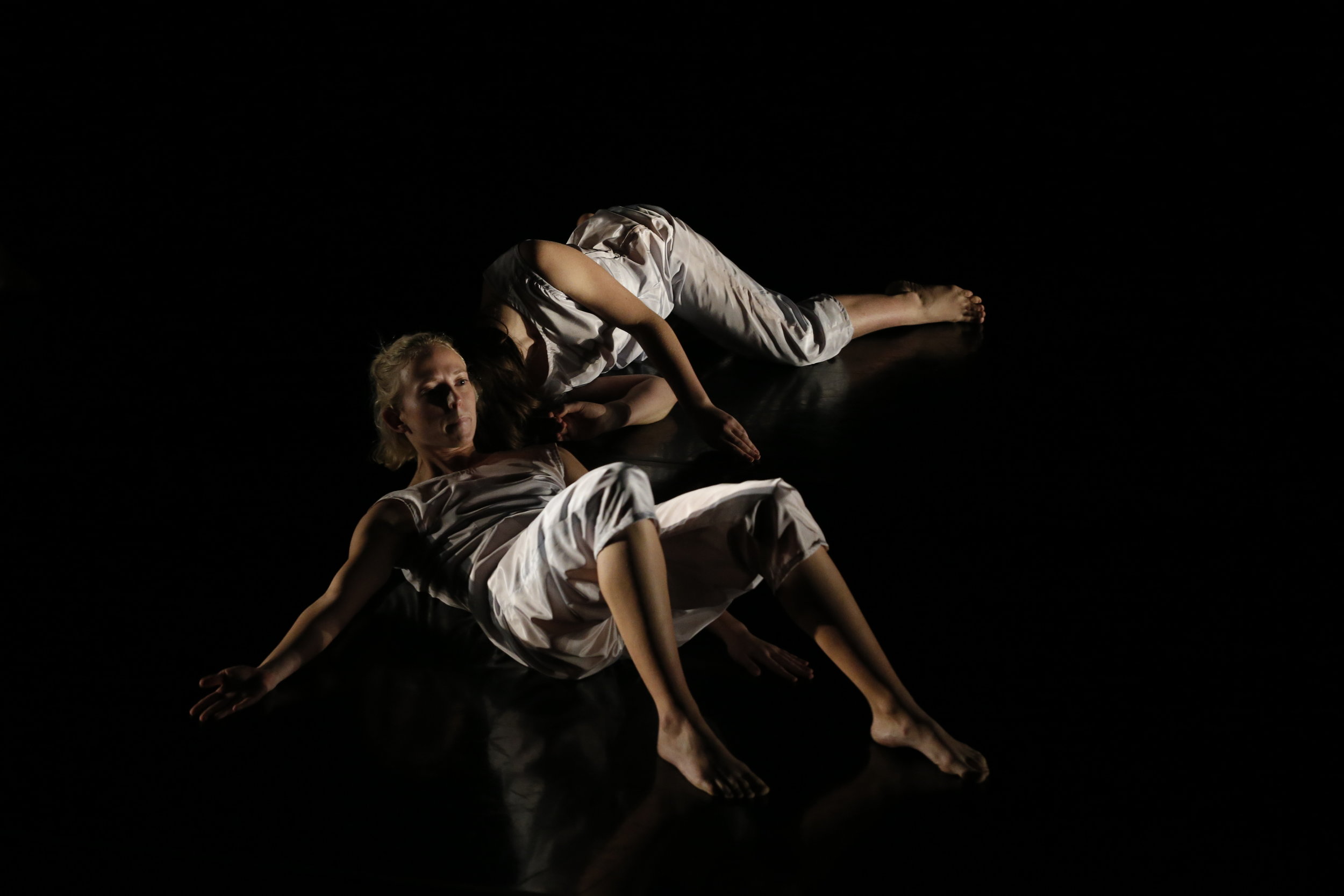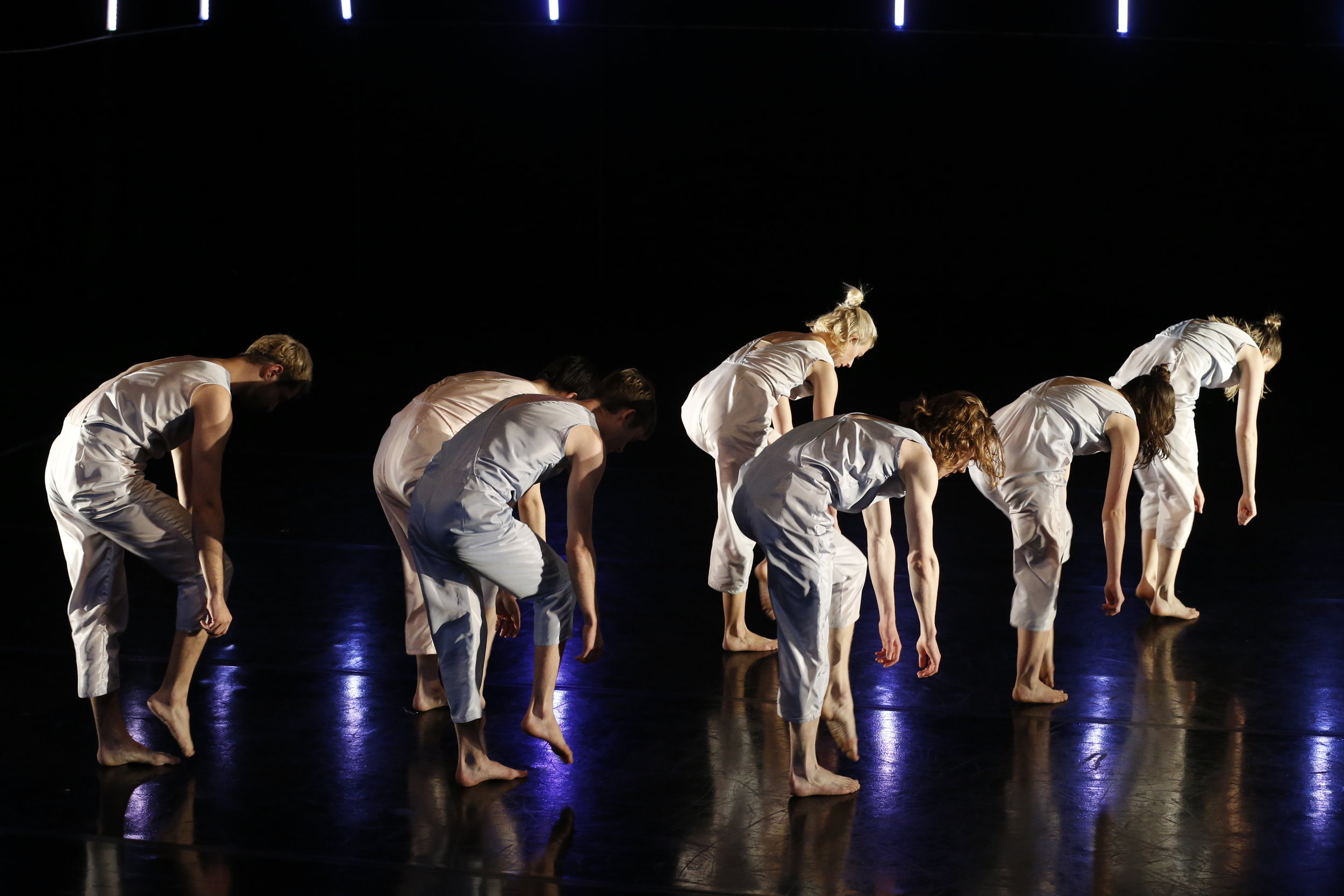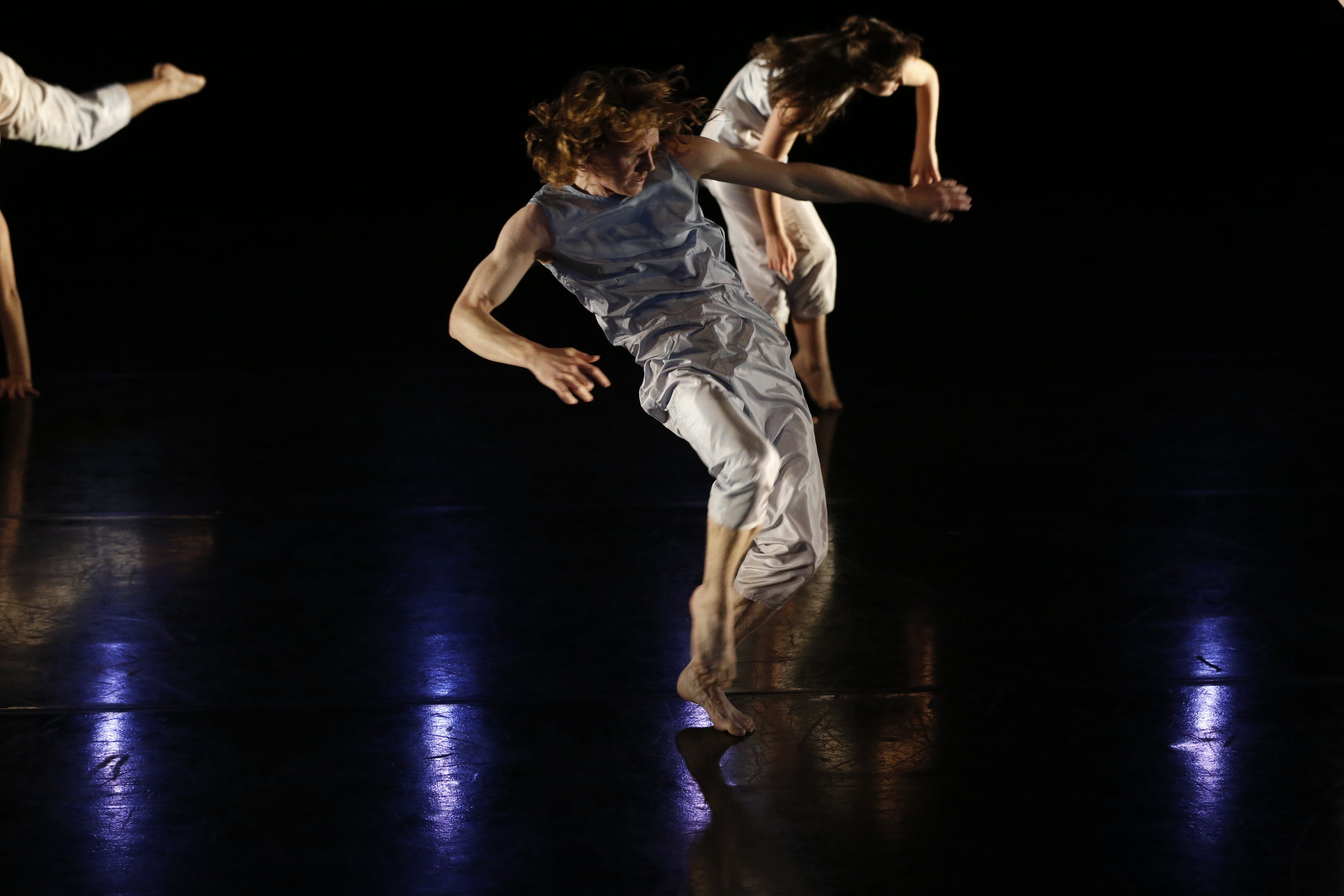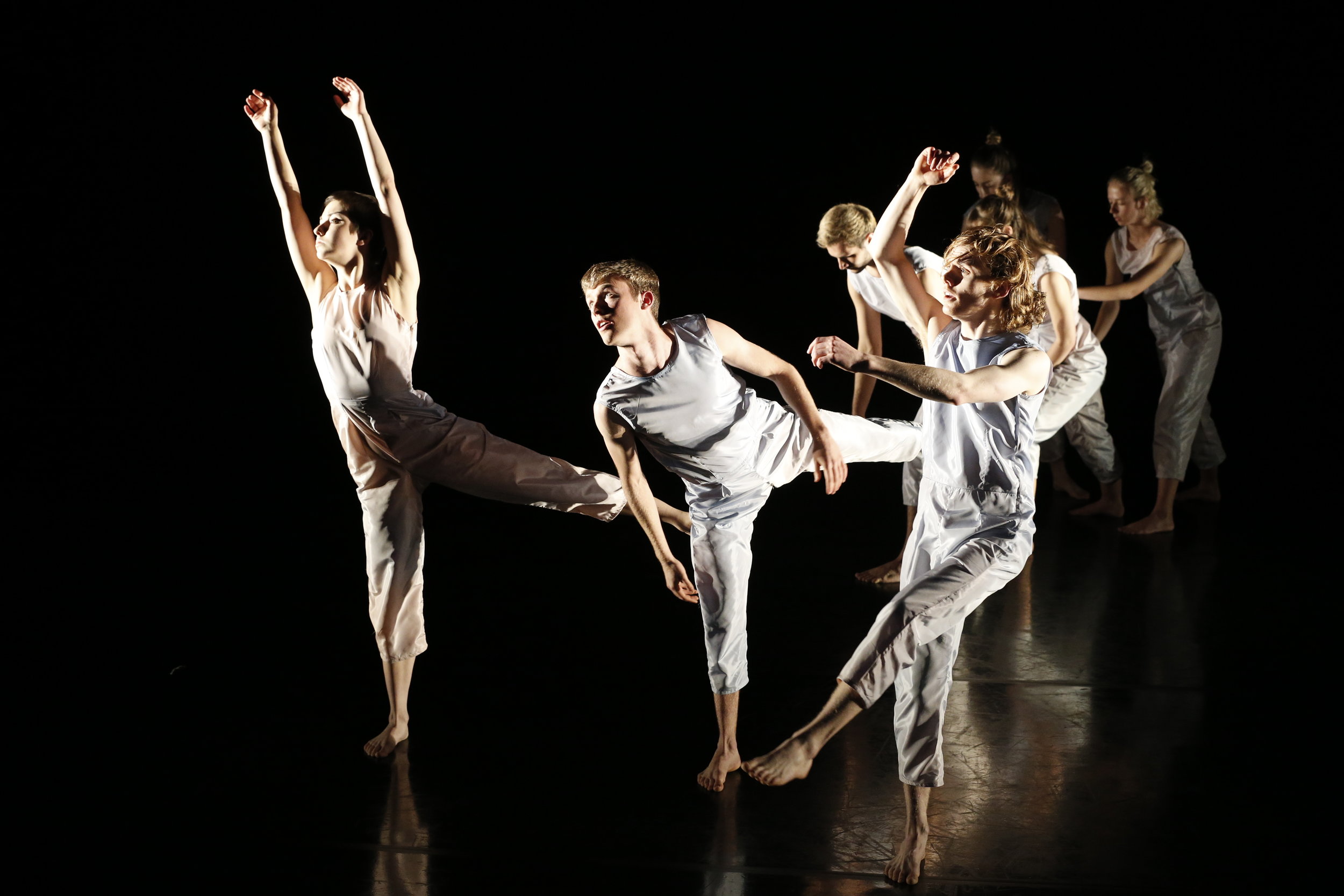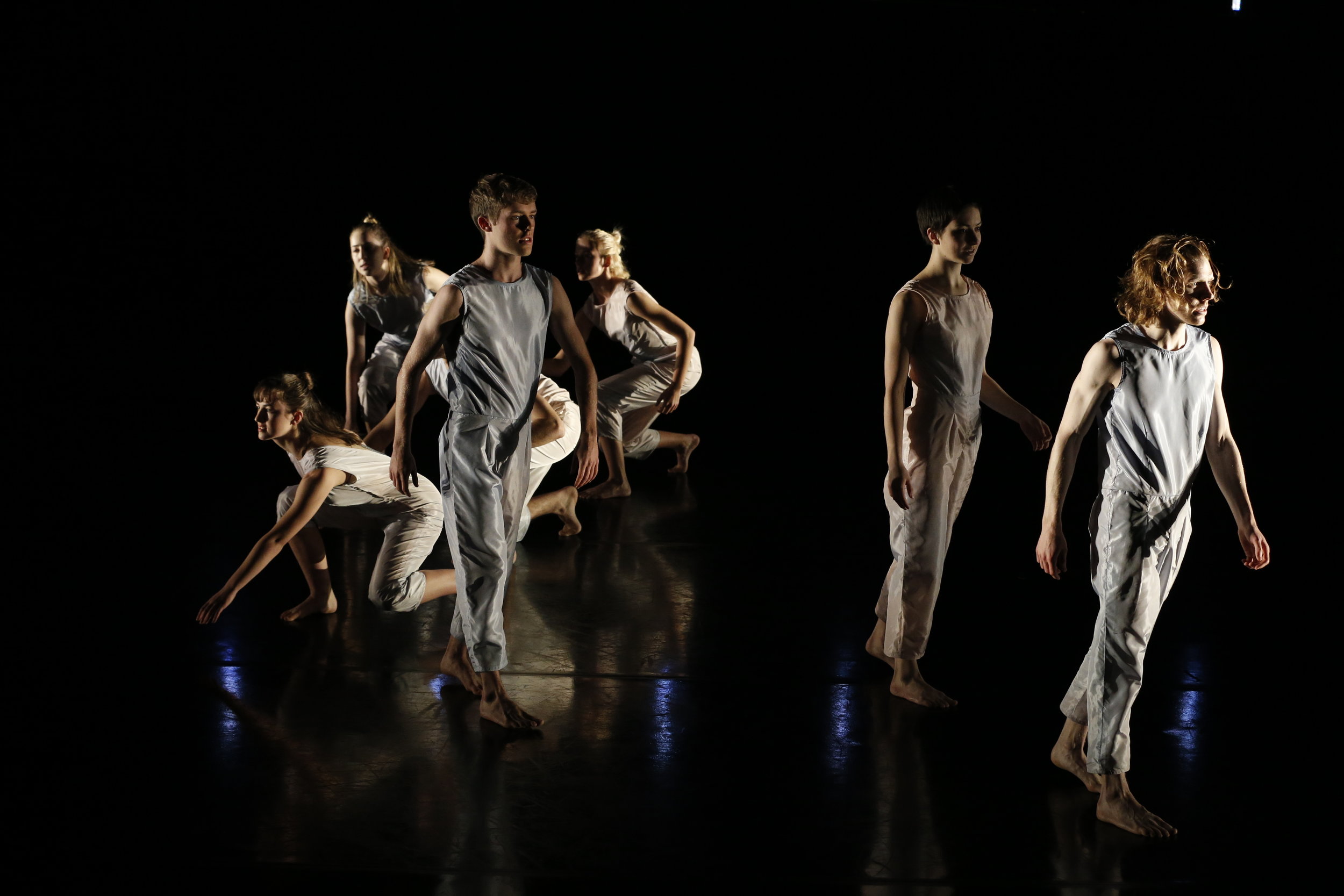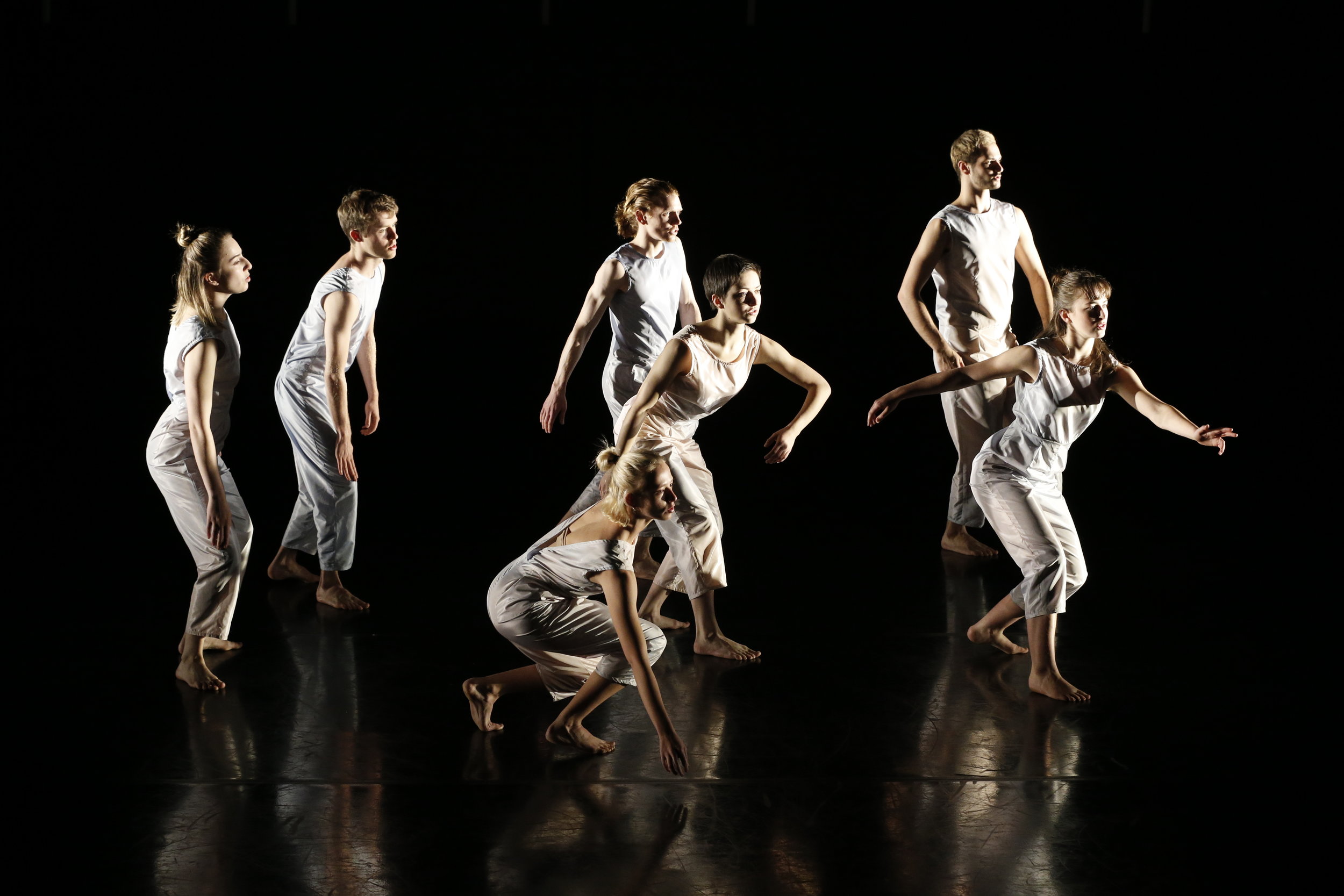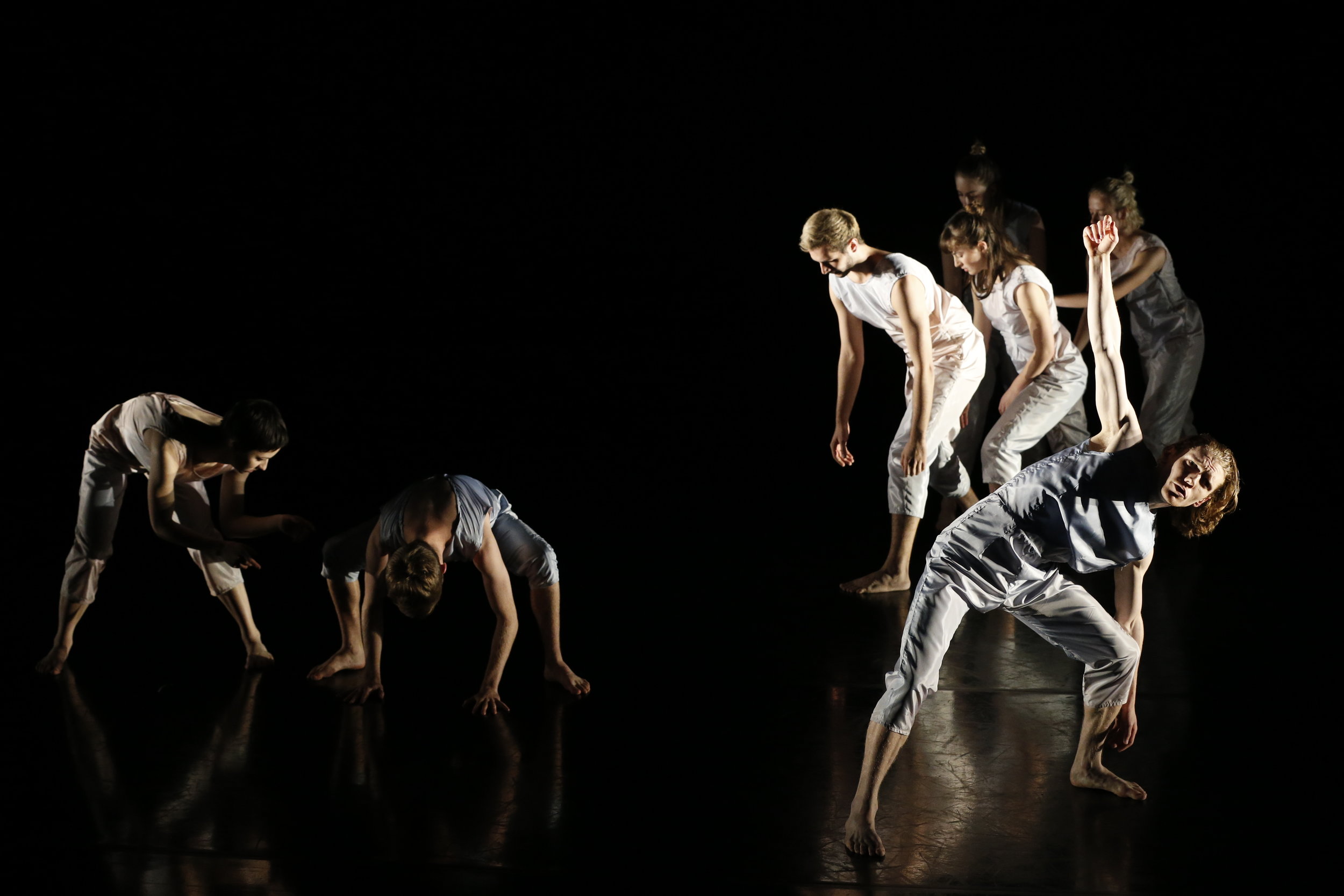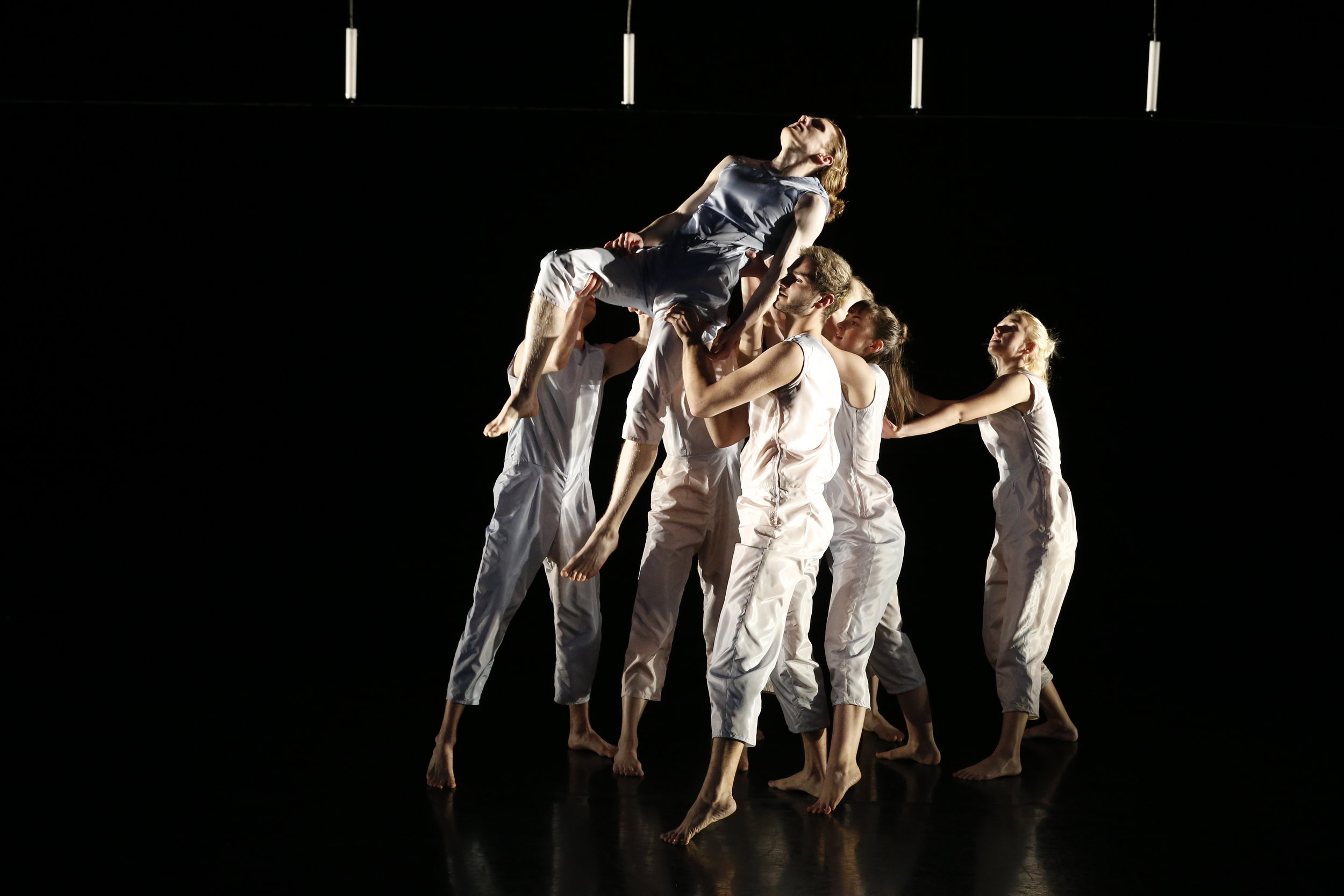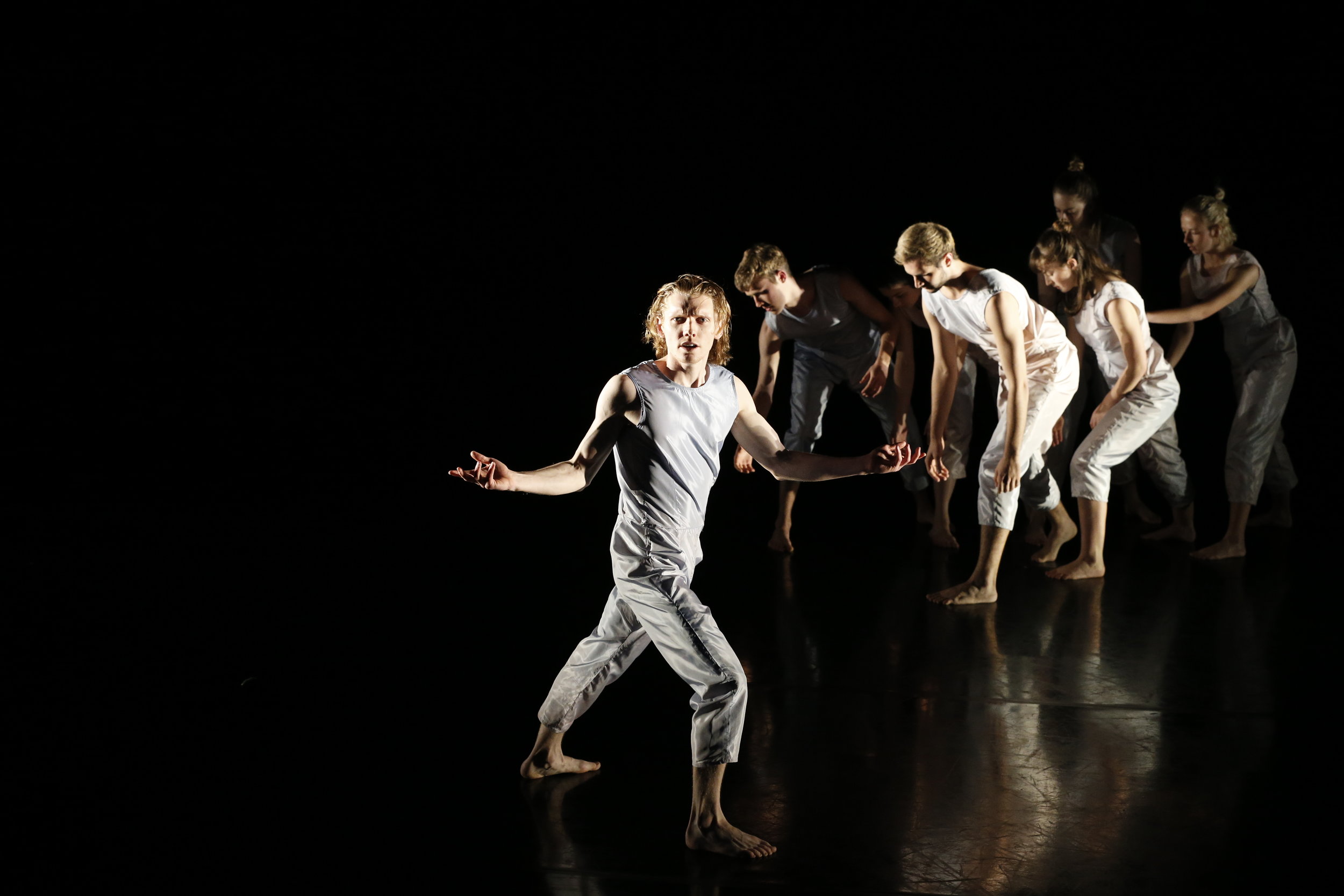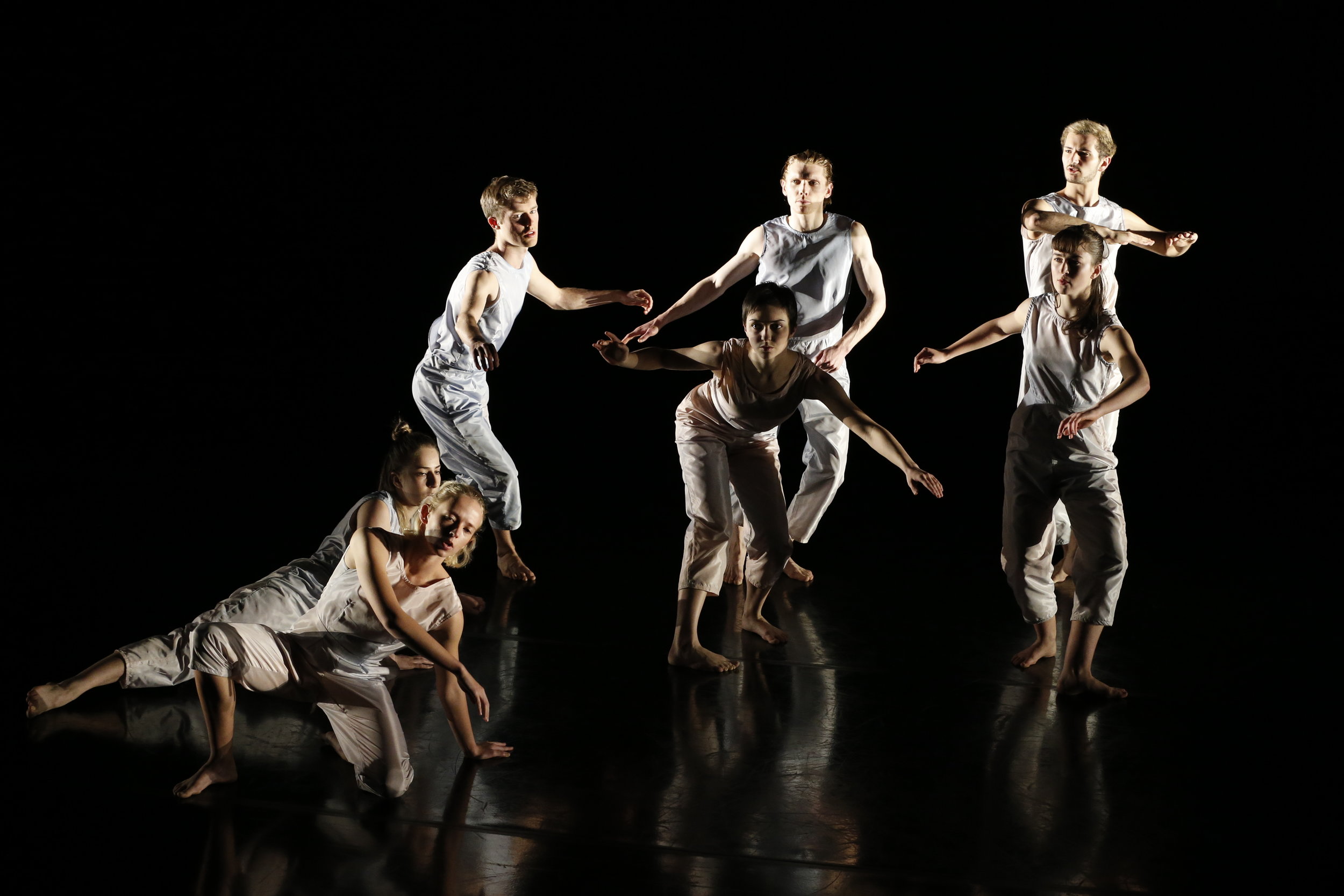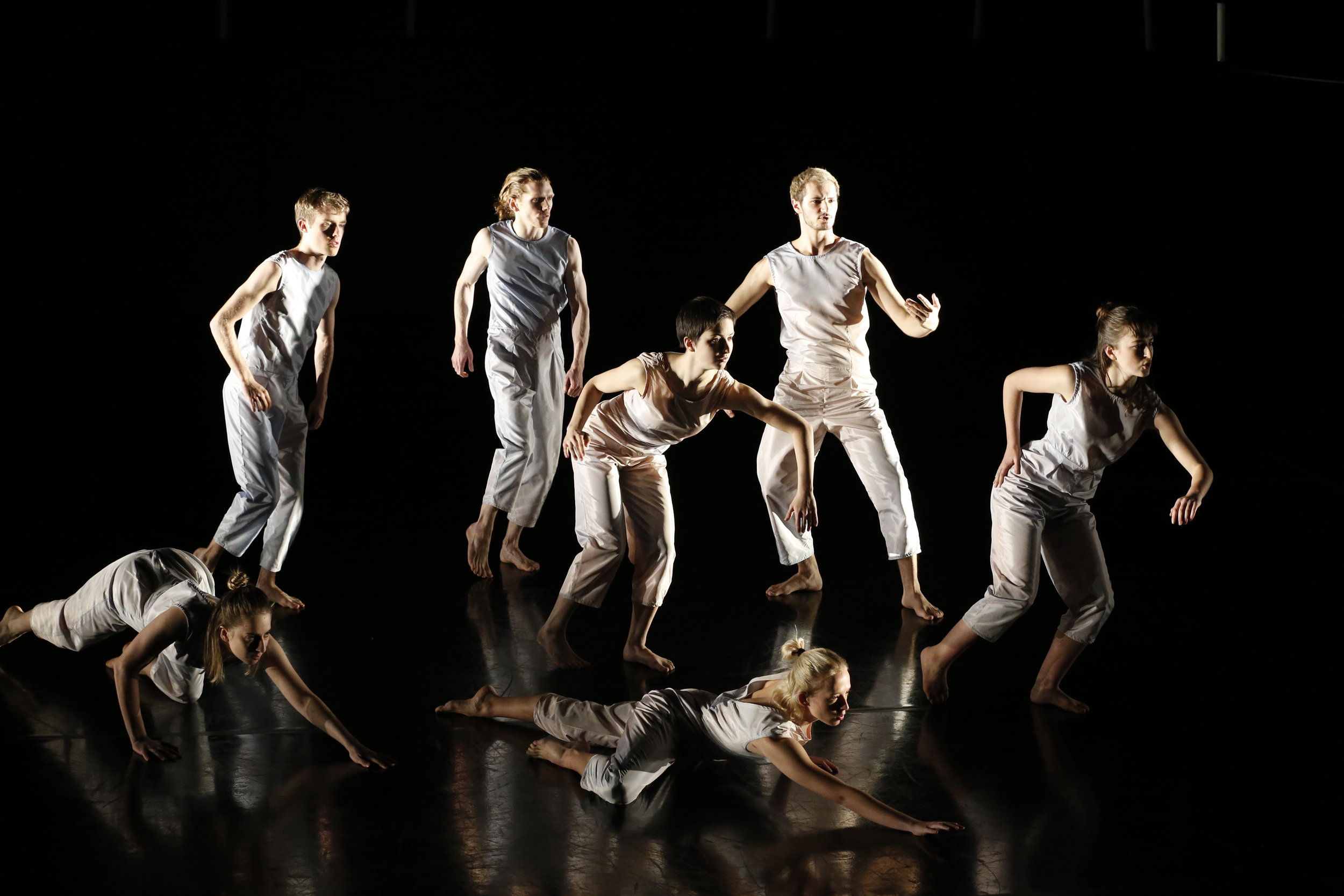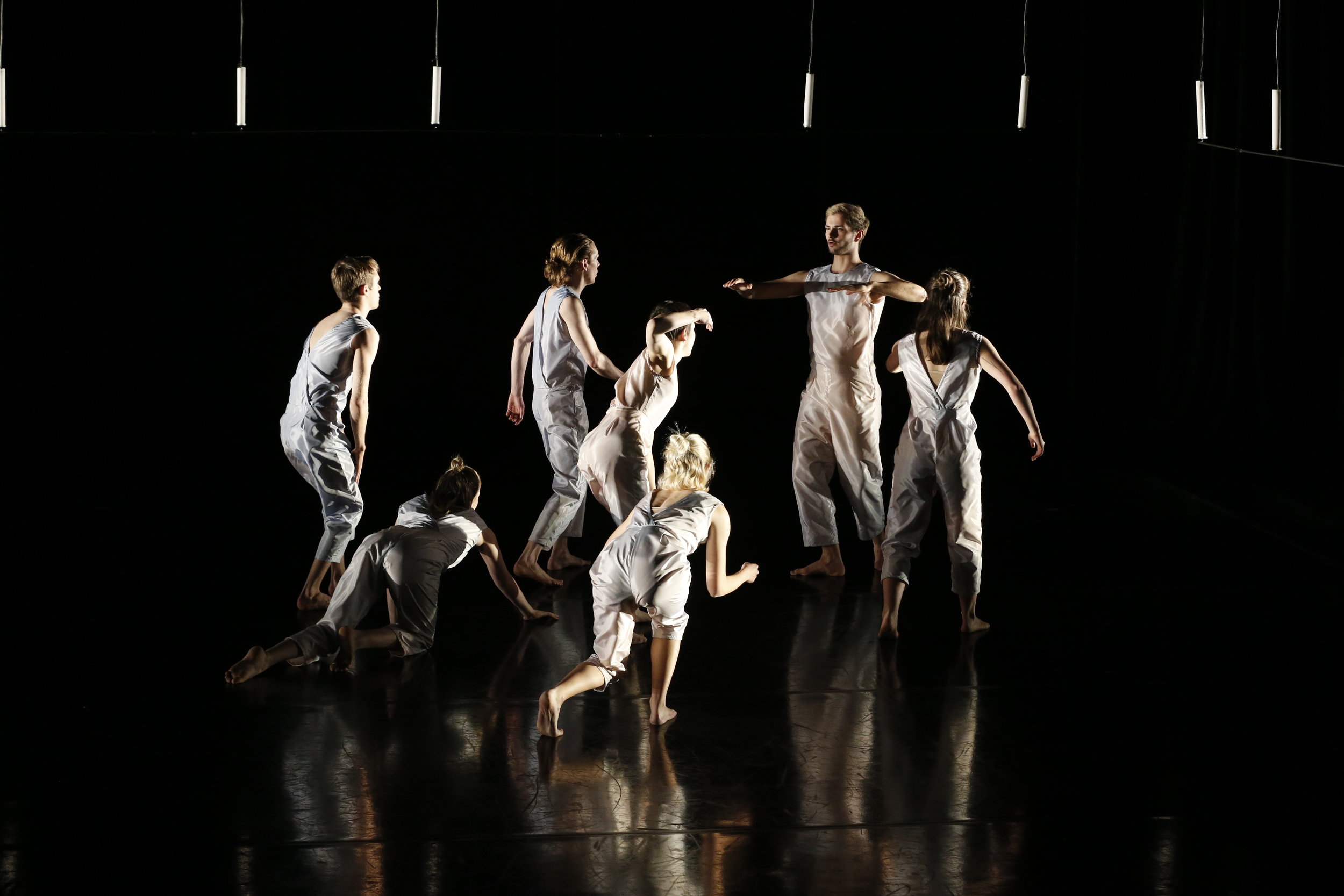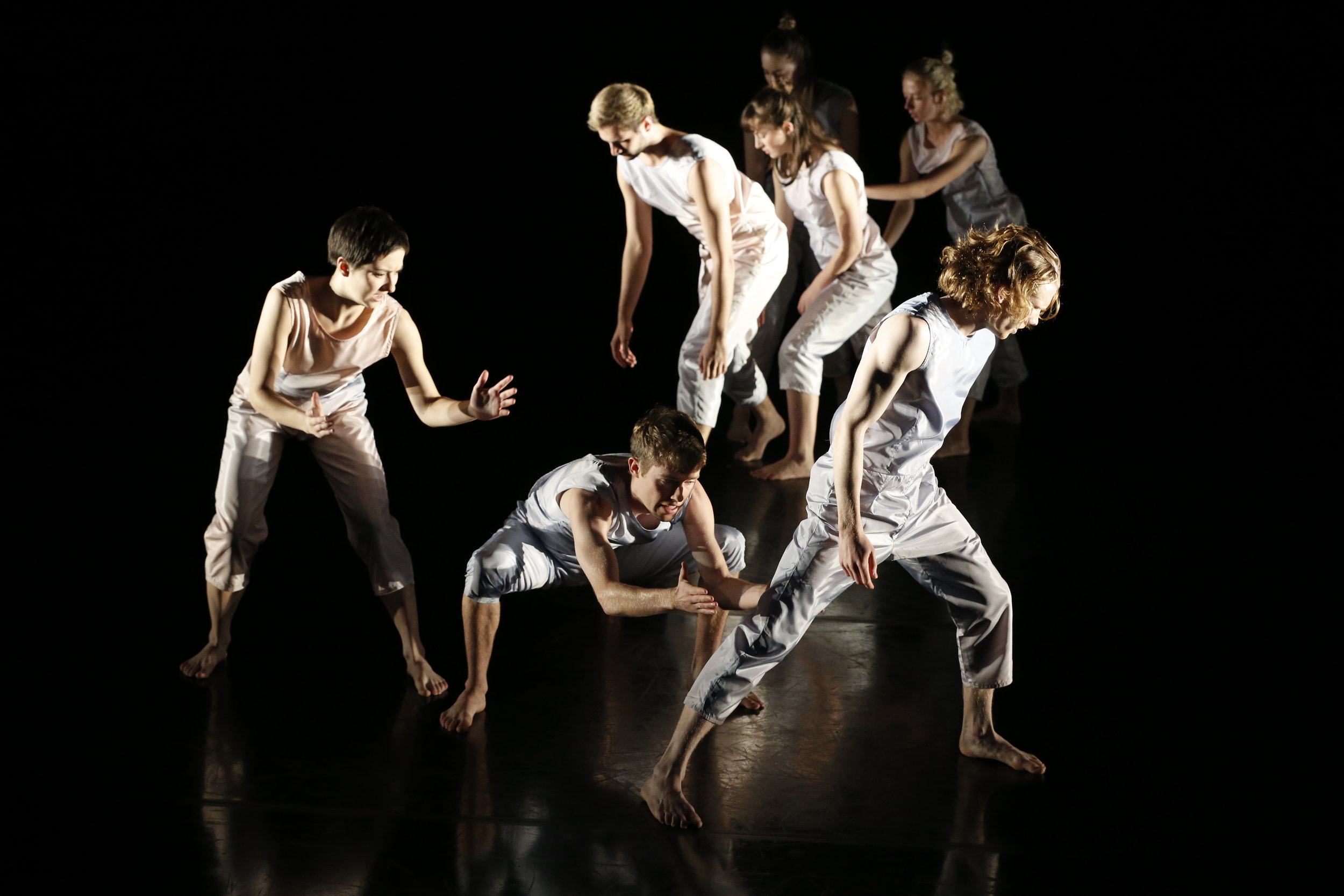 In Petri-Dish seven dancers create their own rhythm from words and sounds and translate them into their movement resulting in a truly unified spectacle wherein the rhythm of their vocal chords play on the rhythm of their bodies. Through this exploration characters emerge and vanish, language is both meaningful and meaningless and Petri-Dish teeters on the edge of comedic.
Duration: 20 minutes
Choreographer: Siobhan McKenna | Performers: Arabella Frahn-Starkie, Jonathan Havakis, Luke Fryer, Oonagh Slater, Pia Lauritz, Rosie Leverton and Rhys Ryan | Costume Design: Helene Frøsiland | Lighting Design: Ounie Bexly Witherow Aitken
Petri-Dish premiered at the Victorian College of the Arts in June 2016.